ANTIBES ALPES MARITIME, FESTIVAL MONDIAL DE L'IMAGE SOUS-MARINE. port Vauban,
October 25th – 29th, 2006
Pascal's 14th Personal exhibition at the Underwater Film Festival in Antibes with all new paintings and limited edition prints.
Meeting The Delta Club of young underwater photographers, from Kharkov, Ukraine, for whom Pascal creates in 2005 a logo, Pascal received a Tshirt with his logo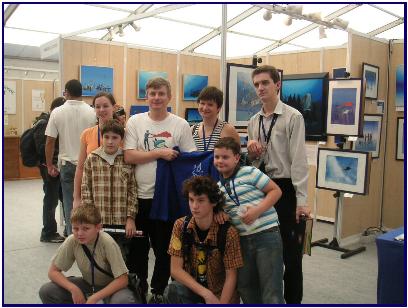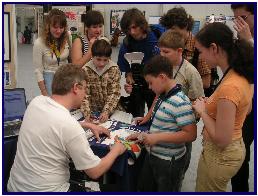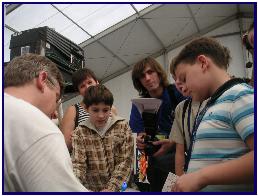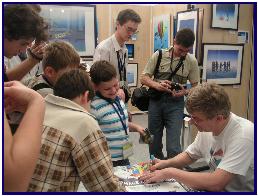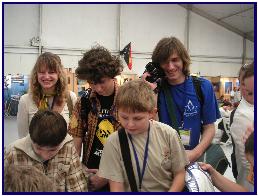 Silver Shark Festival Painting Contest for children.
Making contest of drawing and painting for children in dive shows as Underwater Festival in Antibes, BTS in New York is a good way to make young people aware of the beauty of our ocean and environmental concerns.
A good way also to make new artists, so Pascal is proud to offer a painting box to the best child painting in the Silver Shark Festival Contest.
Choice was very difficult to make between hundreds of paintings from children from 4 to 16 years old.
Award will be given to Olesya Povydysh, art student from Kharkov (Ukraine) by Mrs Lena Kotelva. Her painting "Sailors" done when she was 13 years old.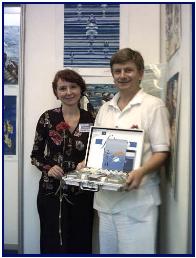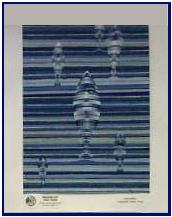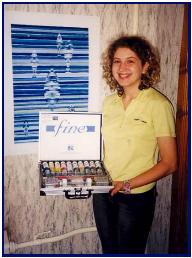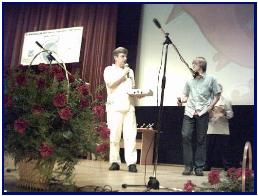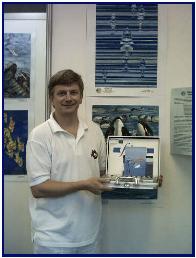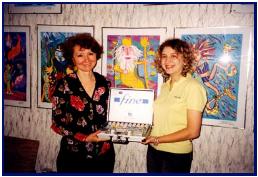 KIEV(Ukraina), 'SILVER SHARK' International Underwater Art Festival.
From June 2nd to 5th
Exhibition of original oil paintings and prints by the painter of blue.
The House of Cinema, Saksaganskogo St., 6, Kiev
Open 10 am-9pm
An opportunity for Pascal to award one of the children drawings contest.
More infos about the Silver Shark Festival, diving suit sponsor Katran and Pascal's prints available in Ukraine and Russia .